Here is the Rebuilt RR head. Brooks Elliott Cylinder Heads of Austin Texas [2311 Thornton Road, (512)-442-5454] did a great job on the rebuild. If you have a BMW, Alfa or Audi in Austin and need Headwork, I highly recommend his shop.
This is head #RR001845.
One Intake Valve on Cylinder #5 was replaced as well as the entire set of valve guides. The valve guides were copiously ground smooth by the previous builder. Although this certainly resulted in great flow, it shortened the life of the head between rebuilds. So, one step away from race specifications.
Here are some pictures.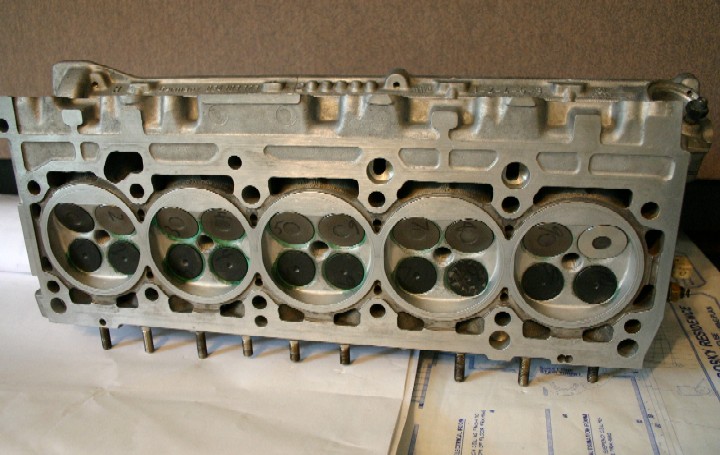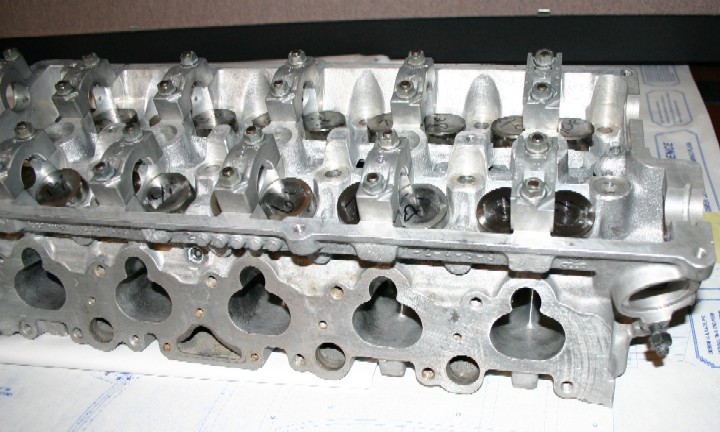 After reinstalling this head temporarily with the old head gasket without the cams in, the new leakdown numbers were 96psi across the board which is only 4 psi escaping around the piston rings in a cold condition. This is a huge improvement from the previous number.