Hot Rod and Rat Rod Street Party. Austin style. Keep Austin Weird.
OK "Folks on my Rat Rod list"....this is what we did Weds nite.....Paul Wright, "English bloke from Calif"(go figure)(Paul has a real neat "pre-war style 32 roadster hot rod, so I guess we will keep him....cute wife too) needed some cars for the introduction of a video that he is putting together about Old Hot Rods and we gathered some old iron for him to shoot(free pizza too...doesn't take much for a real hotrodder to be bribed)....sooo, here's some shots from that evening, actually started out at 6:00 for a dark shot(typical movie guys...."wait, wait...then hurry up, the light is just right"....) remember boys and girls, when you get the video, these 5 hours will turn into 15 seconds, so now you will know part of what you missed.
Skot.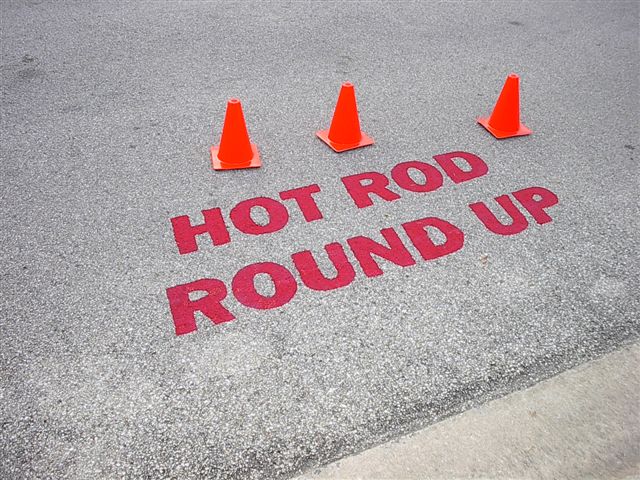 Lets start out with a cheep shot of my "old hot rod"...orange one on the left to those who don't know...here the early birds start lining up in the neighborhood (I'm sure Paul OK'd this with the cops first!!!)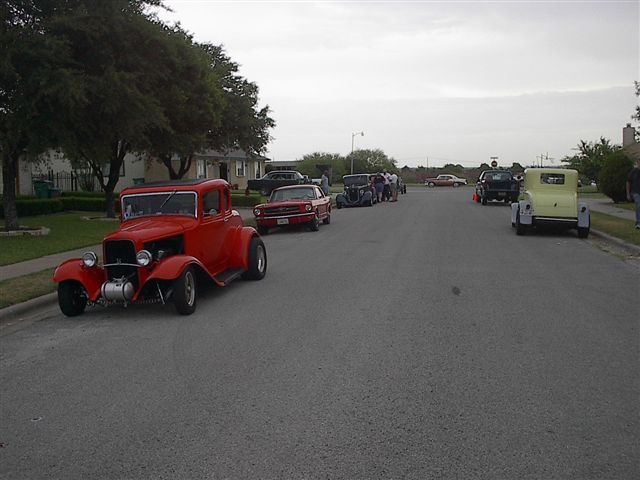 'Ol Reggie arrives in style...flathead powered deuce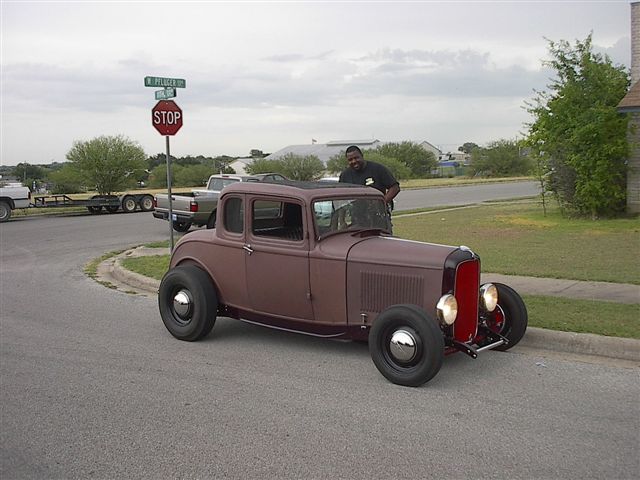 Reggie's flathead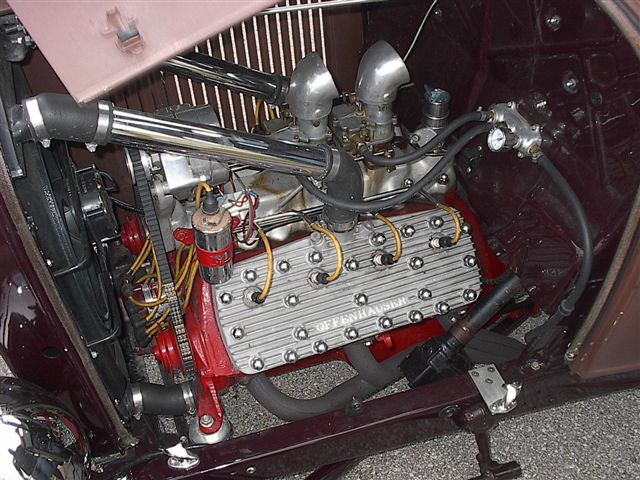 This 55 would have been the ultimate to own back in high school...shoot, I'd even take it now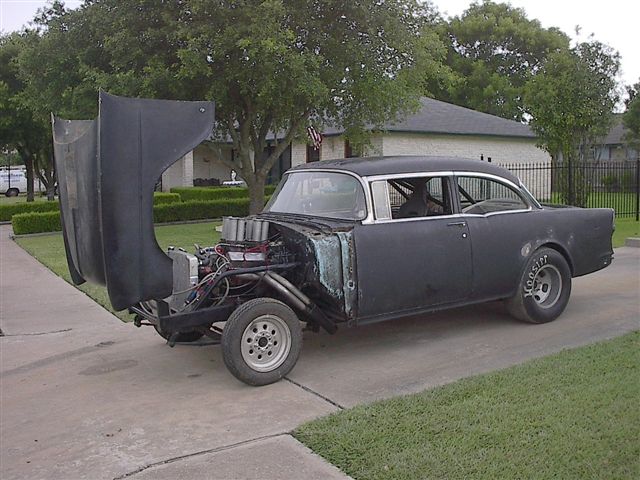 And who was it that said that the younger gals aren't interested in hot rods...yes it is hers!!!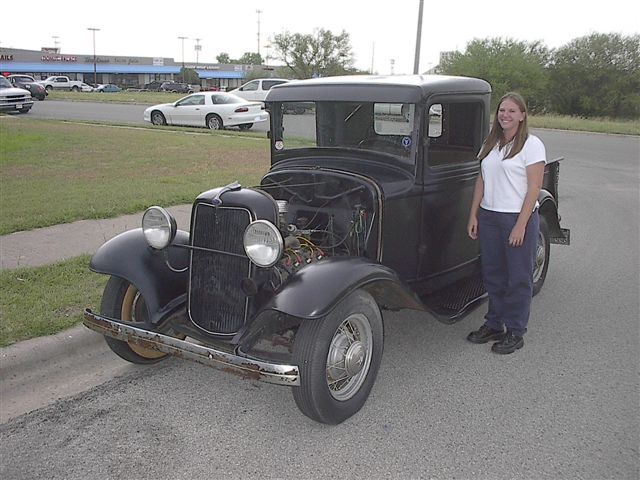 "Flathead Graham"(who also has several nicknames now, like "Long Axle" and others that I can't mention....with his trusty driver Henry, with his Blown Flathead T Bucket.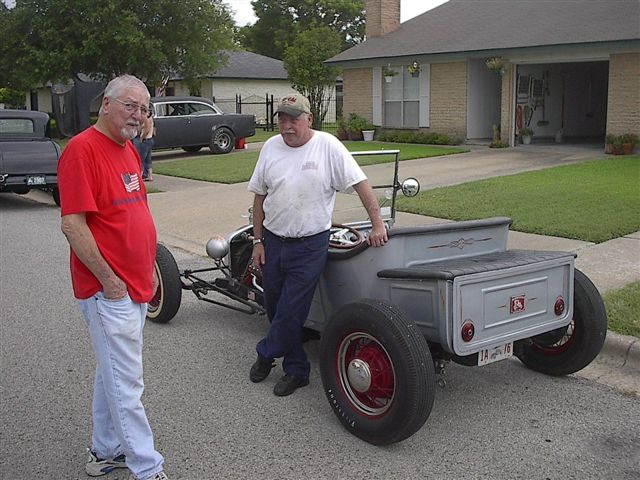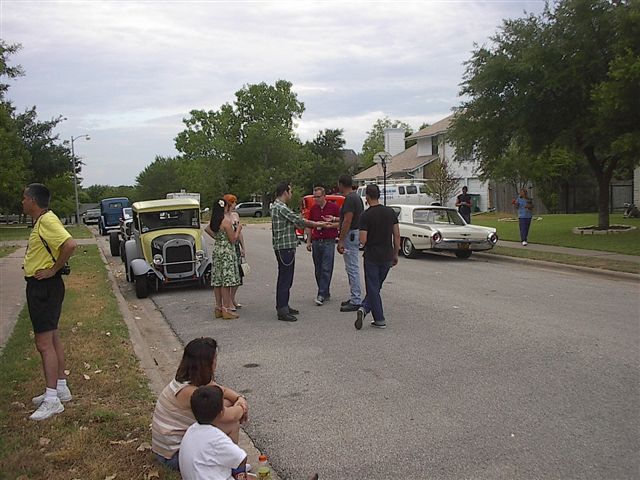 1940 pick up with early style Radir wheels and lots of white to keep clean, its amazing how wheels and tires affect a look.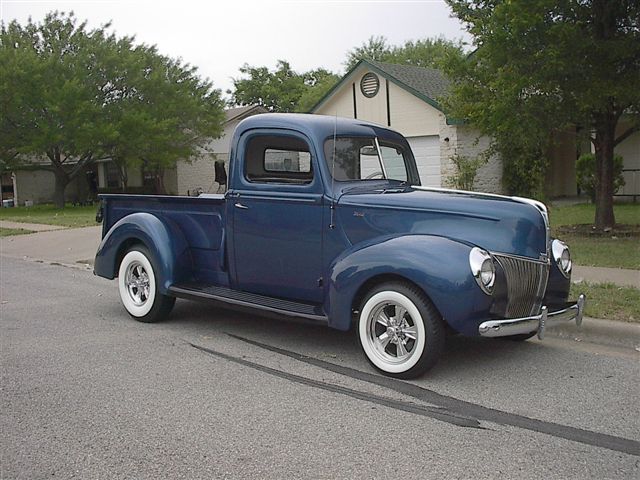 one of the Kontinentals had a pretty nice Model A rat rod there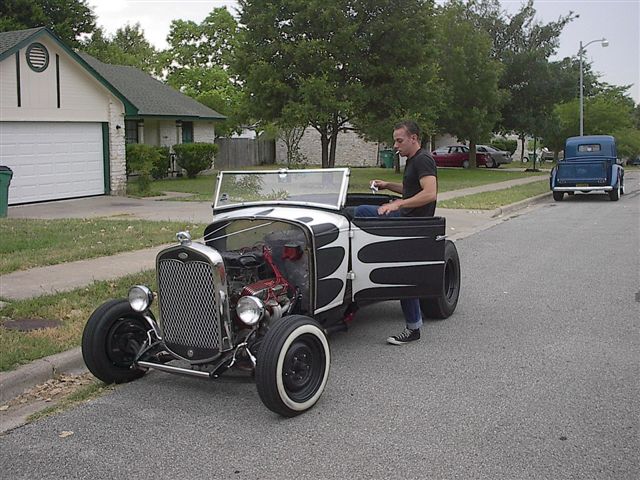 Gathering of the guys...don't these boys know that black tee shirts in Texas in July are Hot....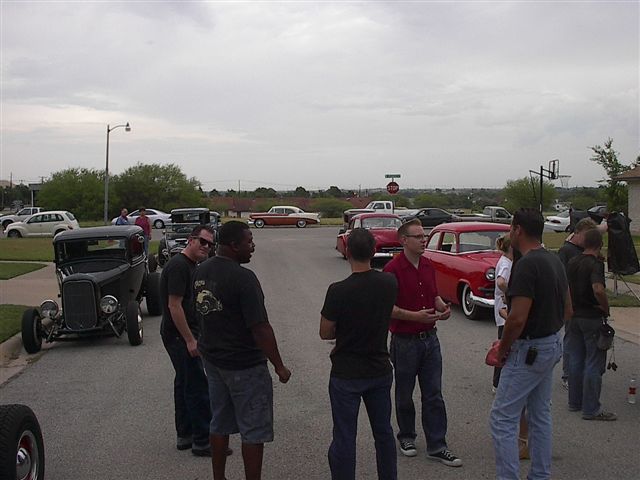 Some more interesting cars in the background
Waiting....waiting....oh yea soon we will be starting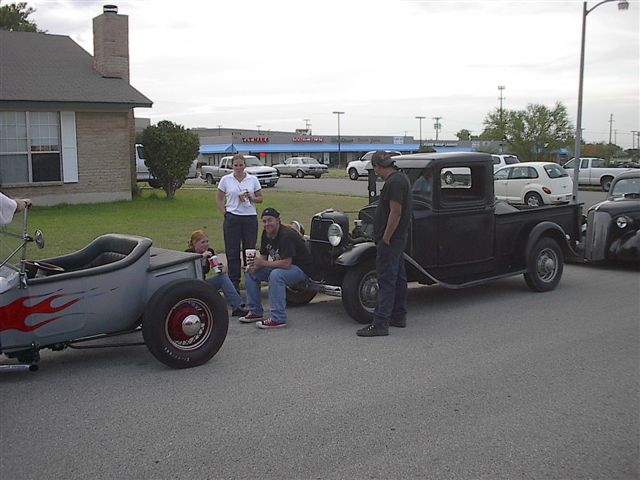 Hey, at least it is a spare tire and it has a higher speed rating than what you are driving on (racing go cart tire)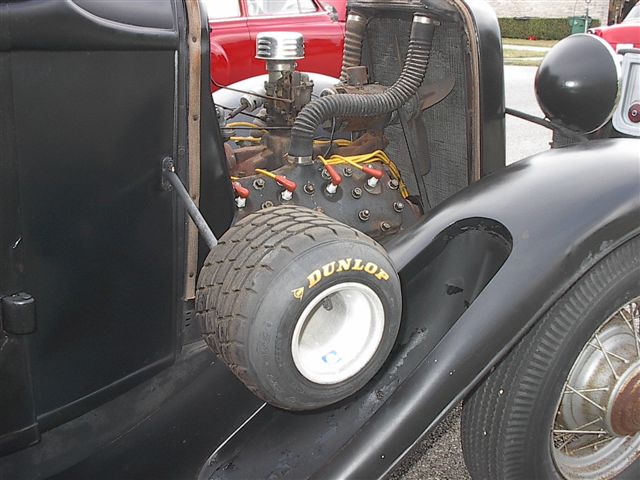 Dusk sceen....almost ready.....soon....in a little while....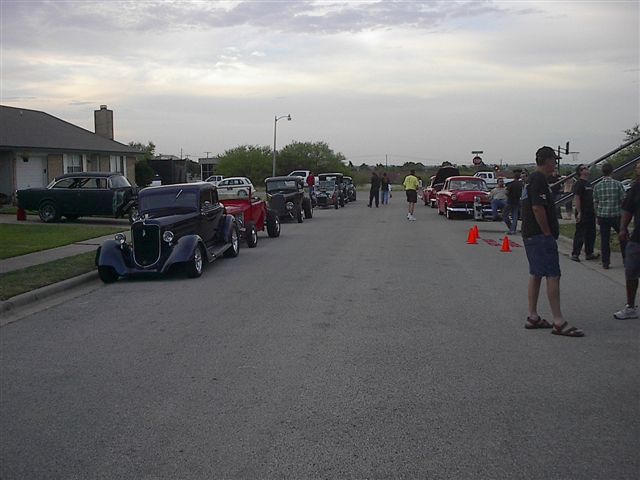 Camera boom truck in the background...Just like Hollywood for the overhead shots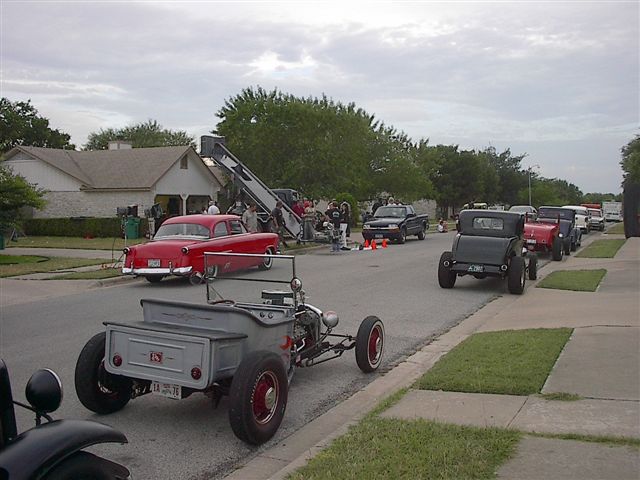 Finally dark and lining up for the shoot..Steve's Caddy in the lead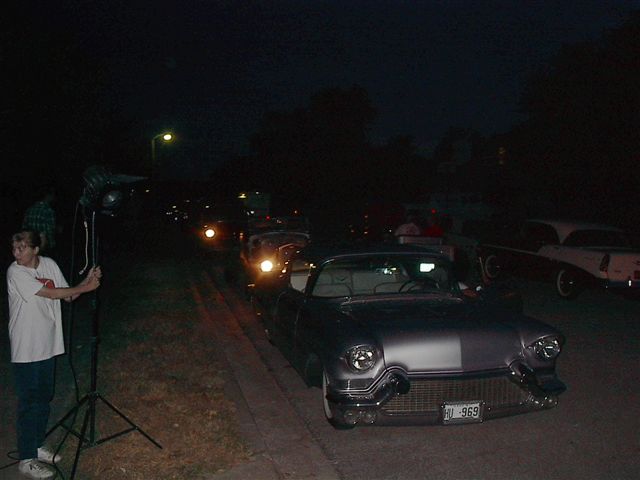 Paul setting up the lighting or some sort of technical term like that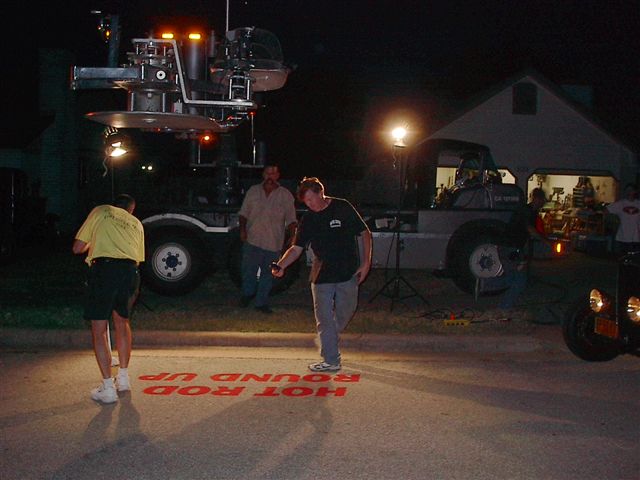 Video Coming Later Folks!